Home
>
Inkjet Vinyl Sticker Paper
> ELEMENT FACE 8.5"x11"(A4) Professional Holographic Vinyl Sticker
ELEMENT FACE 8.5"x11"(A4) Professional Holographic Vinyl Sticker
Rainbow Holographic Vinyl Sticker - Rainbow Logo Vinyl - for process cutters and die cutters (Rainbow Chrome Plated Vinyl)
Specifications

Detail Introduction
· High Quality Paper: Our self-adhesive label paper are high quality hologram A4 paper which are strong, tear free, durable which are great for labels printing. The premium quality paper does not fade over time.
· Wide Application: Our label papers are widely used in photos, scrapbooks, posters, and other DIY projects.It can be used in the office/school/ home etc. Suitable for product inkjet labels. Sticked to metal, plastic, glass, tin, cardboard, paper etc.
· Durable Sticker: Our sticky labels have strong self adhesive which can easily attach firmly to every smooth surface or any other corrugated boxes, cupboards, glass jars, plastic etc. It does not need to apply extra tape and all pre-cut labels are easy to use and easy peel off.
· Wide Compatibility: Our label papers are compatible with all laser printers, copiers which are smooth, smudge free, do not jam your printers & absorbs ink well resulting in clear high-resolution sticker printing.
· Compatible Wth Most Printer: The printing paper of vinyl stickers can be perfectly matched with most inkjet printers and laser printer
· Holographic Effect Design: Colorful surface colors with flat surfaces, smooth printing, and high adaptability. Professional printing layer, better adhesion. Our rainbow sticker printer paper absorbs ink beautifully and without smudging, and the ink will penetrate deeply into the vinyl sticker paper easily. These printable vinyl sticker papers have colorful surfaces and holographic effects, can change their appearance according to light and angle.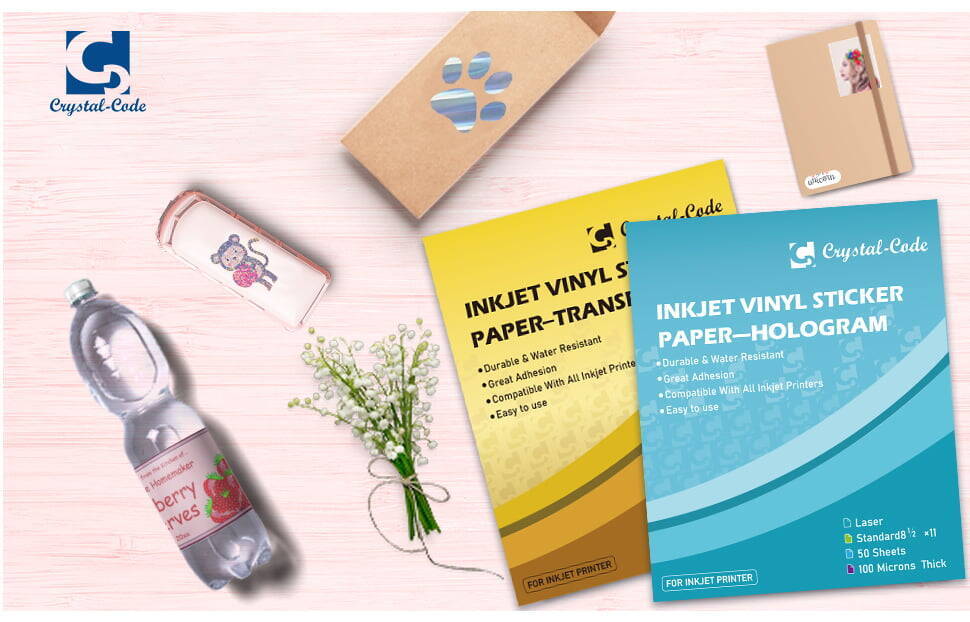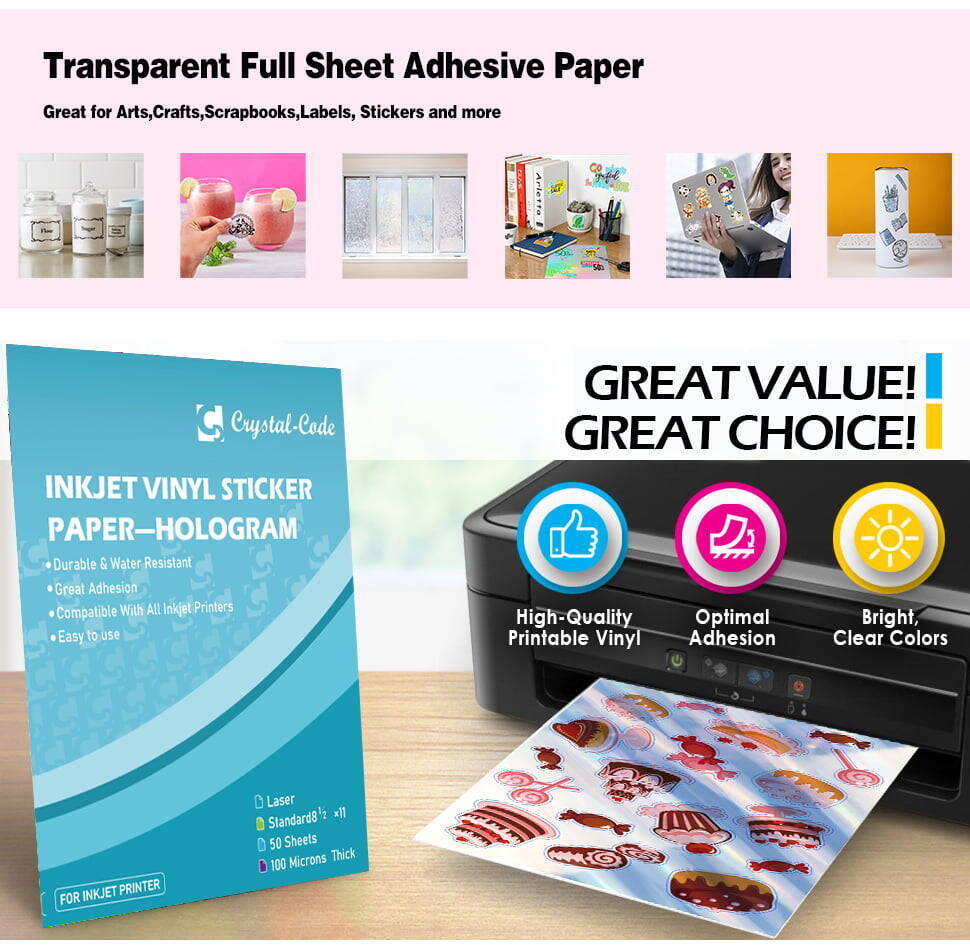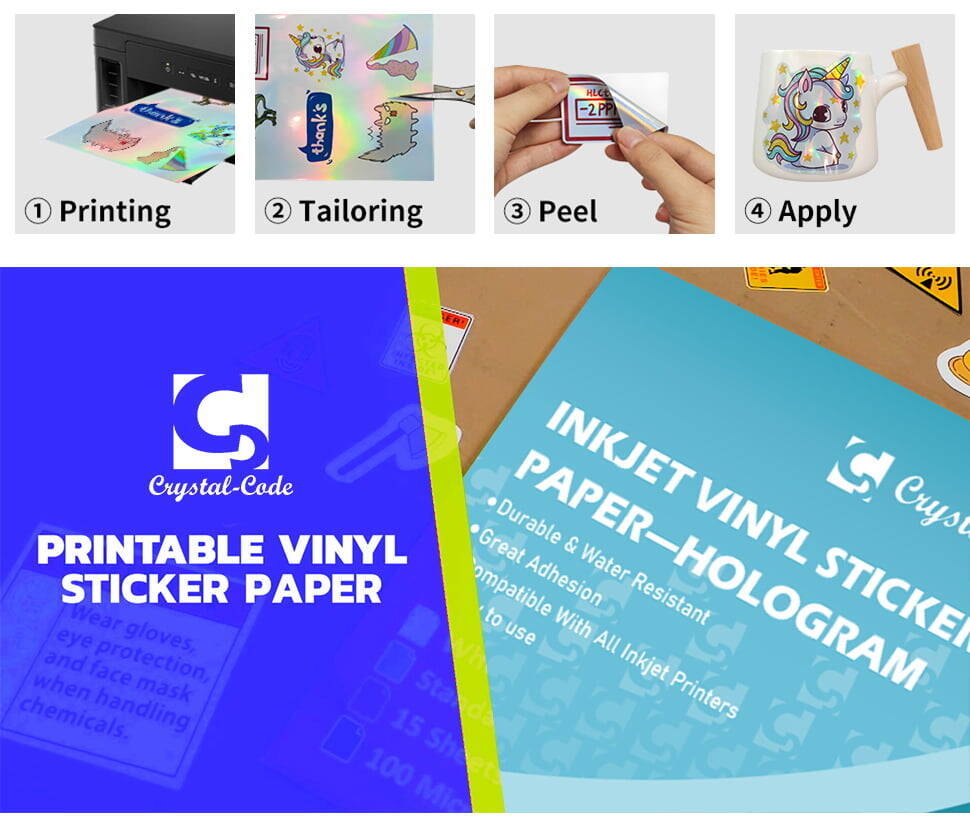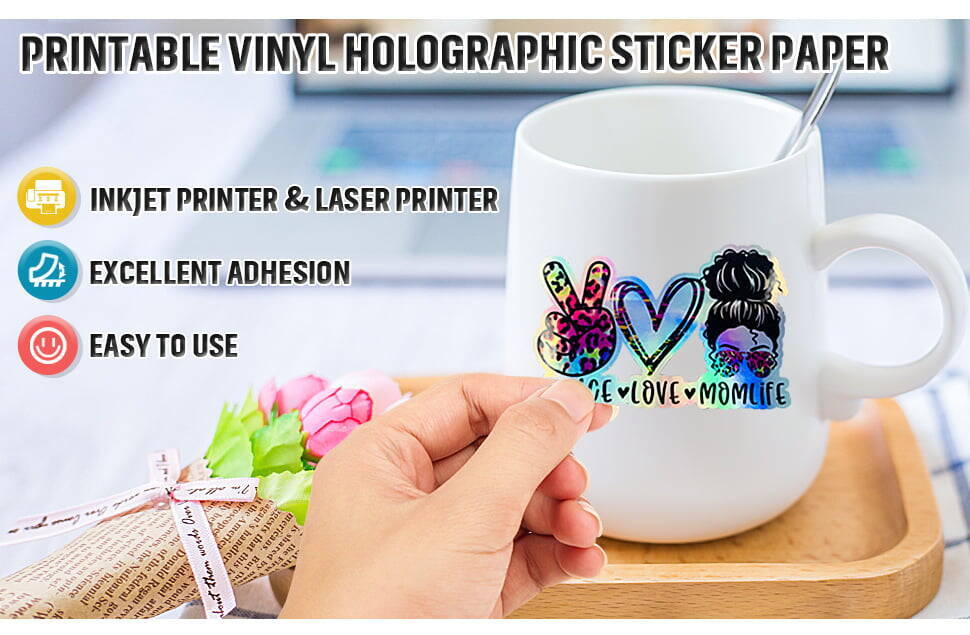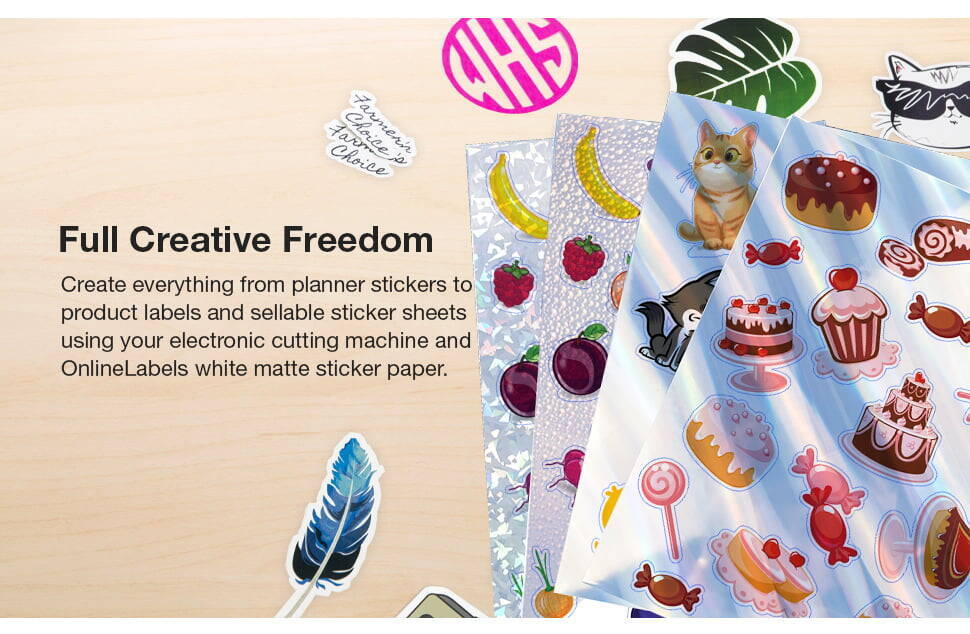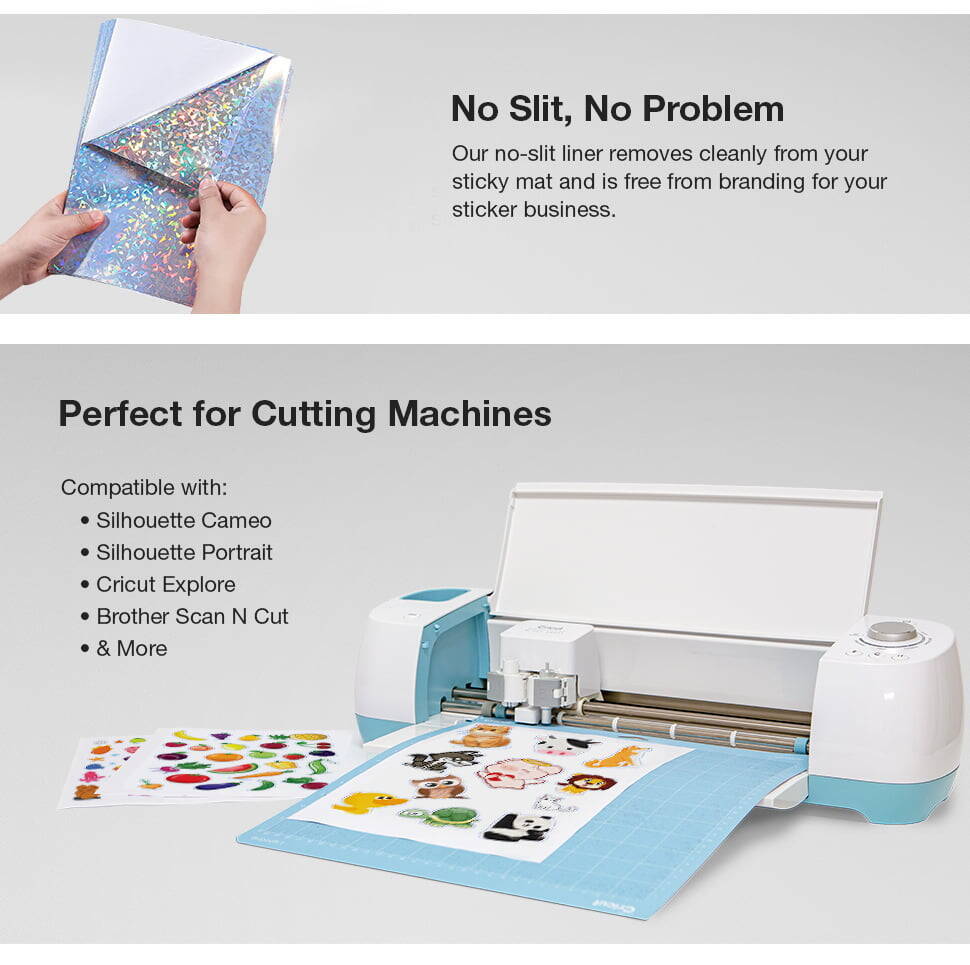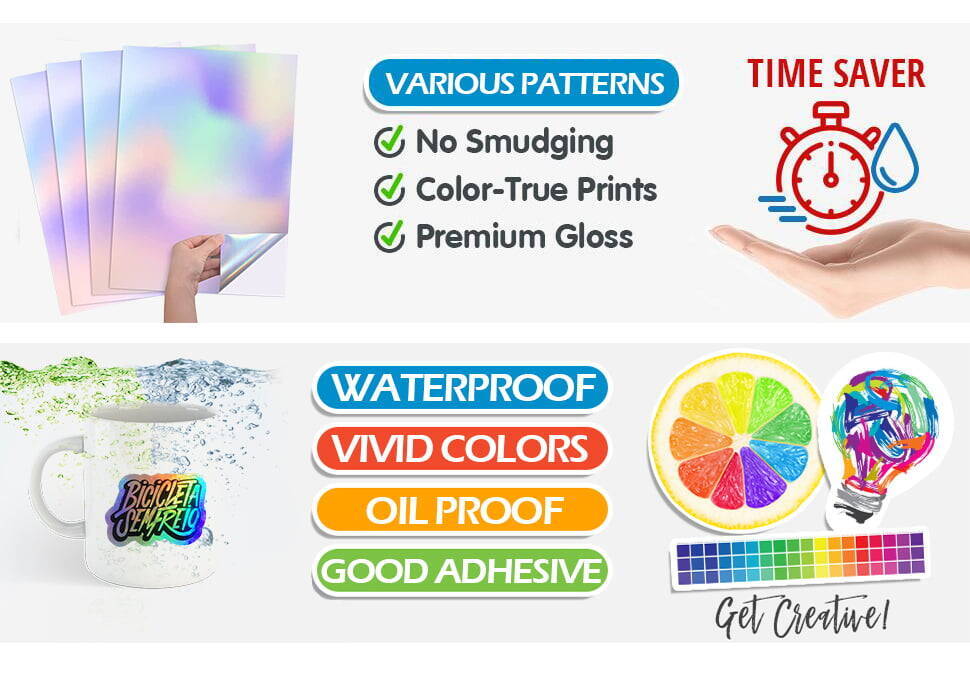 PRODUCT PARAMETERS
1.Products type
Printable Waterproof A4 Vinyl Hologram
Sticker PaperFor Inkjet & Laser Printer
2. Materials
PP,PET,PVC
3.Certificate
SGS/ROHS/UL/REACH/CUL
4.Material Supplier
Crystal-Code
5.Size and color
8.5'x1 1'/A4, by sheet
6.Basis Weight
80g- 195g (ISO536)(g/ tm')
7.Adhesive media
Hotmelt adhesive, solvent adhensive, water, oiland etc.
8.Adhesive Type
Permanent,Peelable, Ultra-peelable, Freezer orFrost fix, High Tack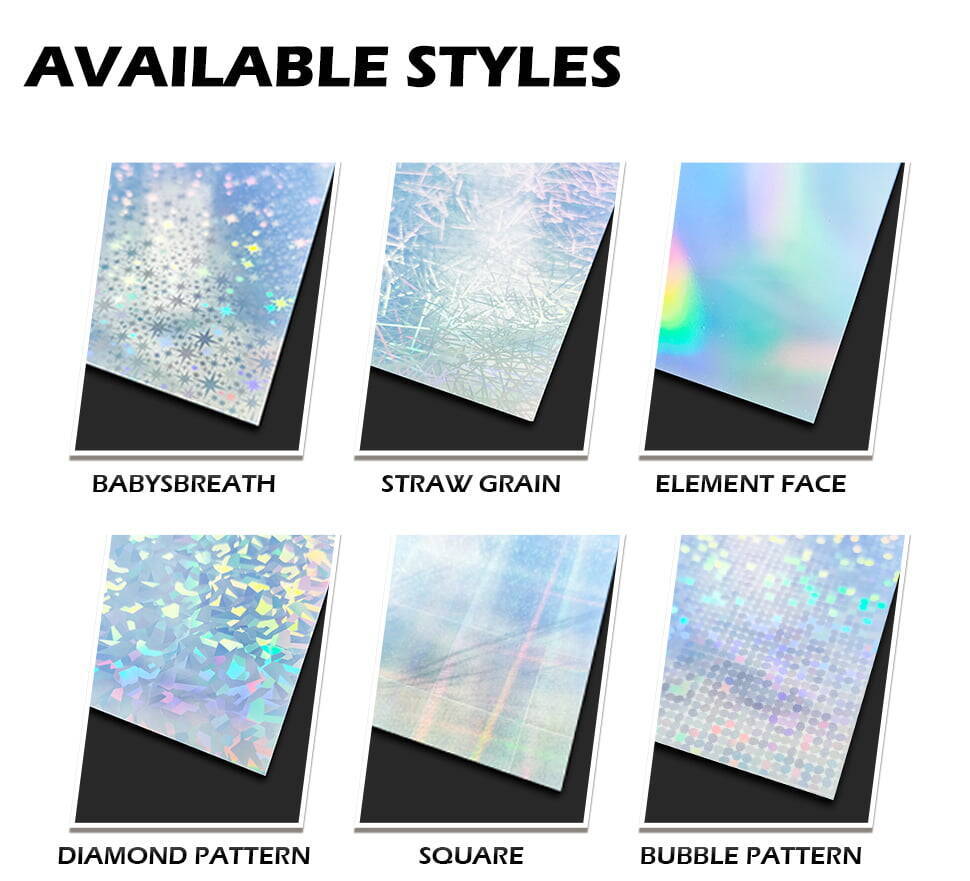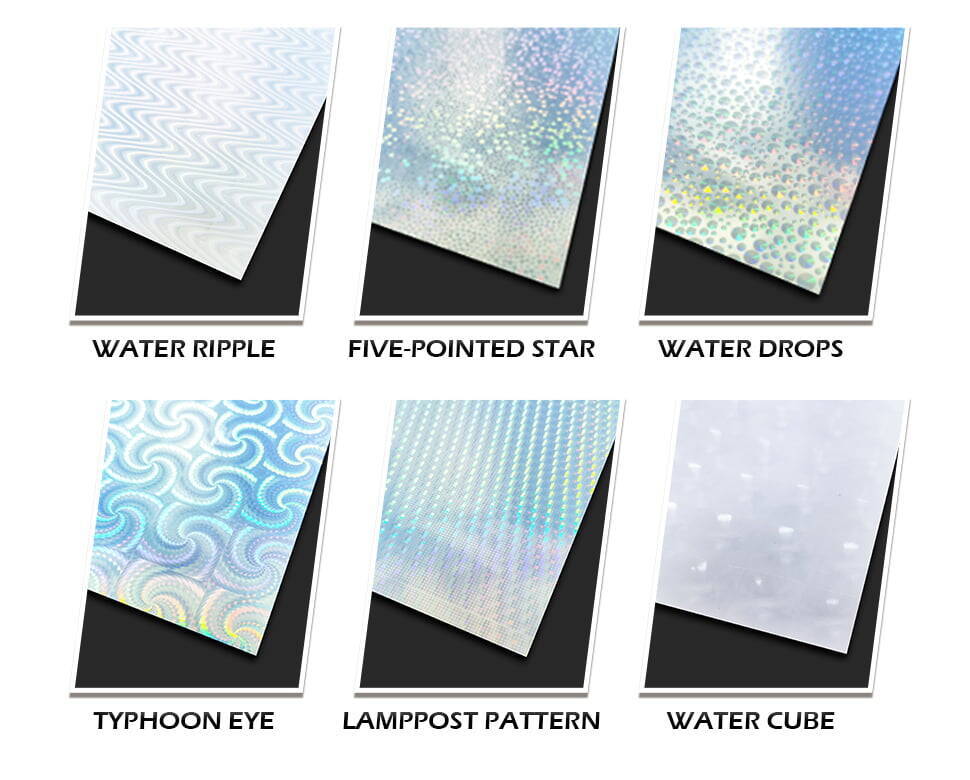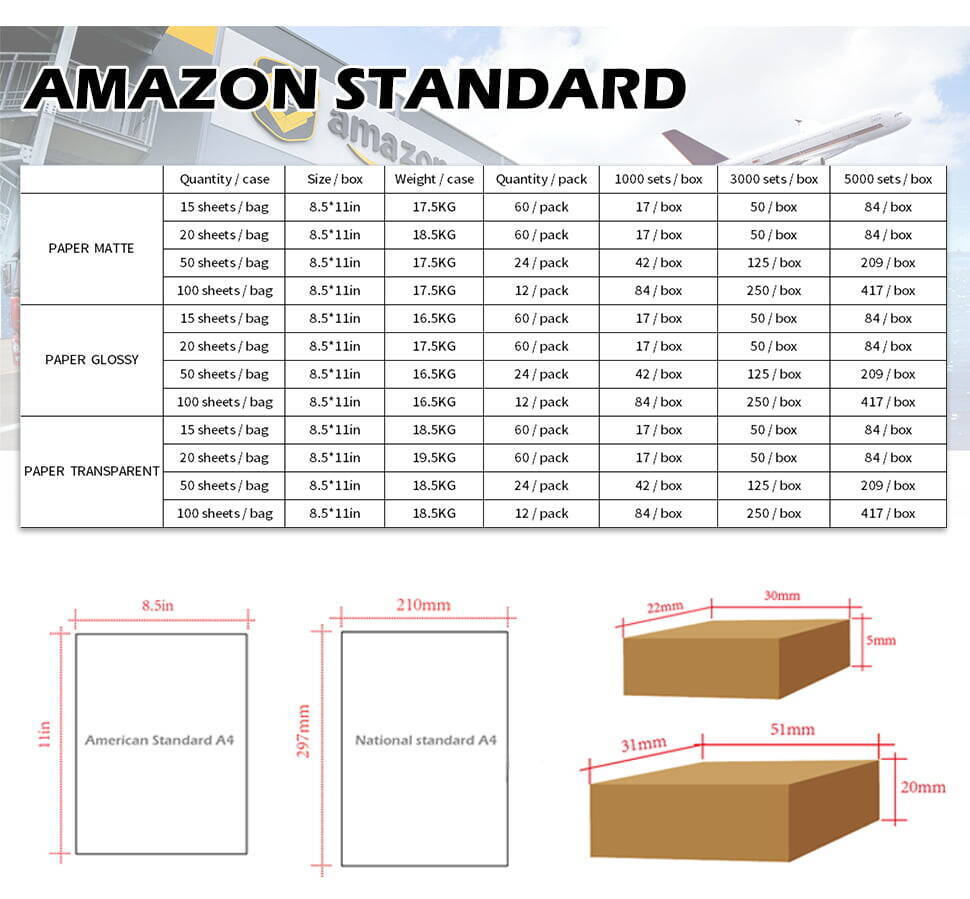 Related Products
Related Articles