Home
>
Irreversible Temperature Indicator Strips
> Electrical Connectors Irreversible Temperature Indicator Strip, Thermal Indicator Stickers
Electrical Connectors Irreversible Temperature Indicator Strip, Thermal Indicator Stickers
The tempature indicator sticker is similar to the self adhesive paper , pasted measured point on the back of the sticker.it is a new class of irreversible temperature indicating product of color change indicates overheating
Specifications

| | |
| --- | --- |
| Place of Origin | Shanghai, China |
| Payment Terms | Credit guarantee, T/T, Western Union, Paypal, Wire Transfer, LC. |
Detail Introduction
Thermal Indicator Stickers
The temperature indicator stickers, visually to temperature. have many advantages, such as being dust-proof, waterproof, convenient, fast and accurate, etc. The thermopane sheet is Irreversible. with memory function, in the case, the staff can not look after can memorized the correct temperature, and will hold permanent after discoloration.
The temperature indicator sticker is similar to the self-adhesive paper , pasted measured point on the back of the sticker.it is a new class of irreversible temperature indicating product of color change indicates overheating. when the temperature of the measured point is higher than the rated temperature .discolouring temperature indicator sticker turns into black overheating from the original white. and keep the black forever.
Materials
PVC synthesis materials, Special temperature sensitive materials
Type:
Irreversible (over 50℃)
Non-irreversible (45℃ - 180℃), single temperature or combination of several temperatures.
Application:
Be widely used in industries. such as electrical connectors, transformers, busbars, motors, bearings, mechanical equipment, clothing hot press, printing and dyeing, and plate-making. and widely used on the occasion of can not use thermometer temperature measurement and Just know how much the temperature exceeds. the application of the temperature indicator sticker makes up for the lack of the infrared thermometer and the contact thermometer. It was hailed as overheating fault "whistleblowers." just survey the temperature indicator sticker discoloration. then complete the complicated and time-consuming temperature work.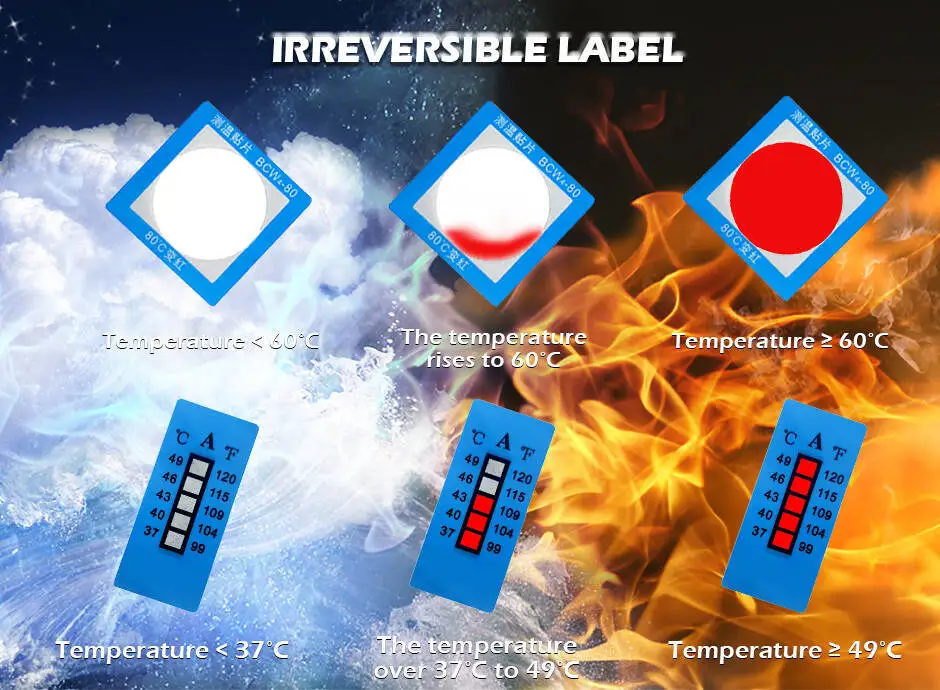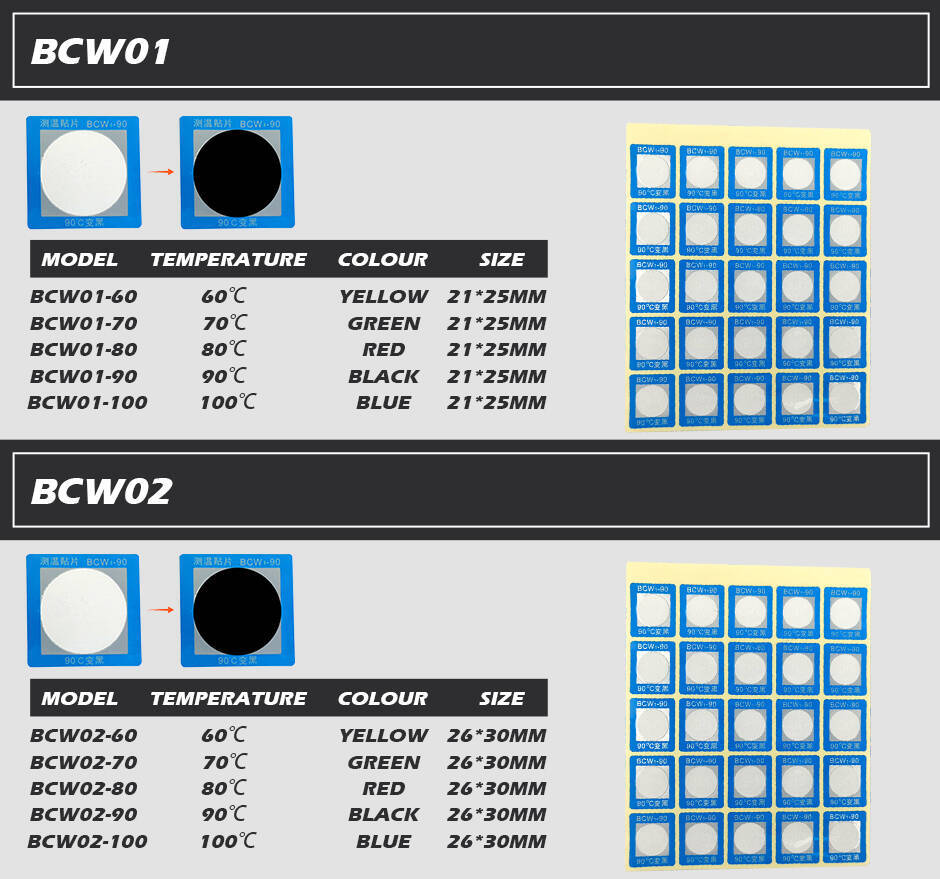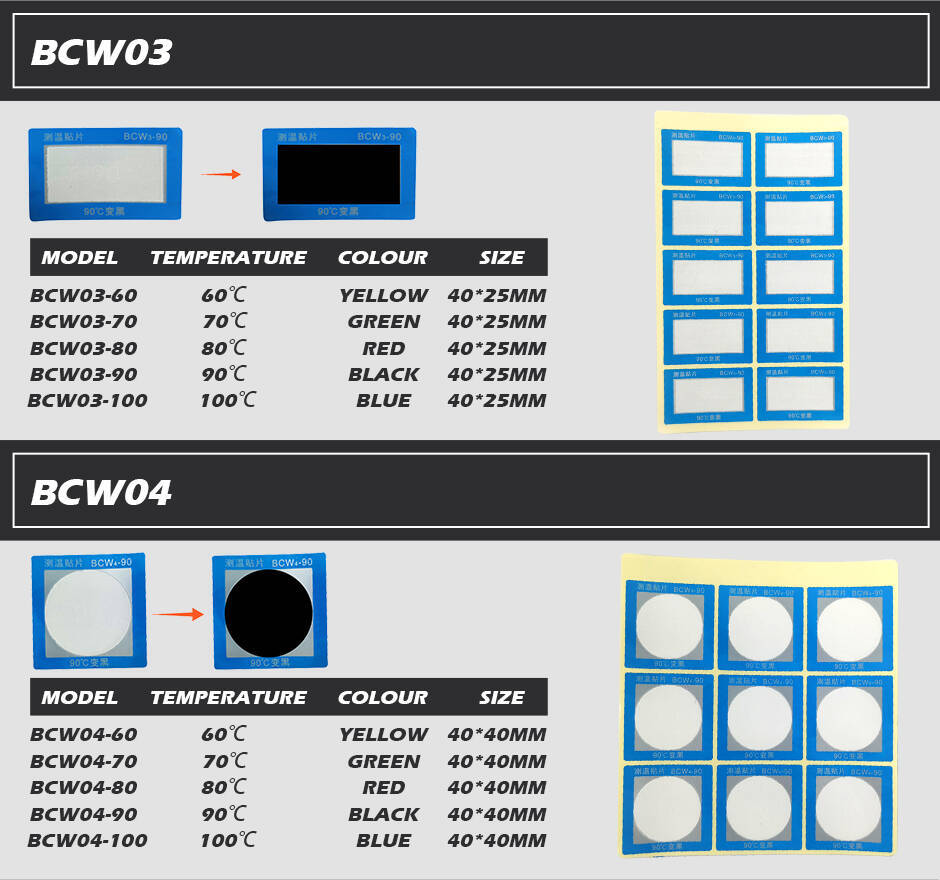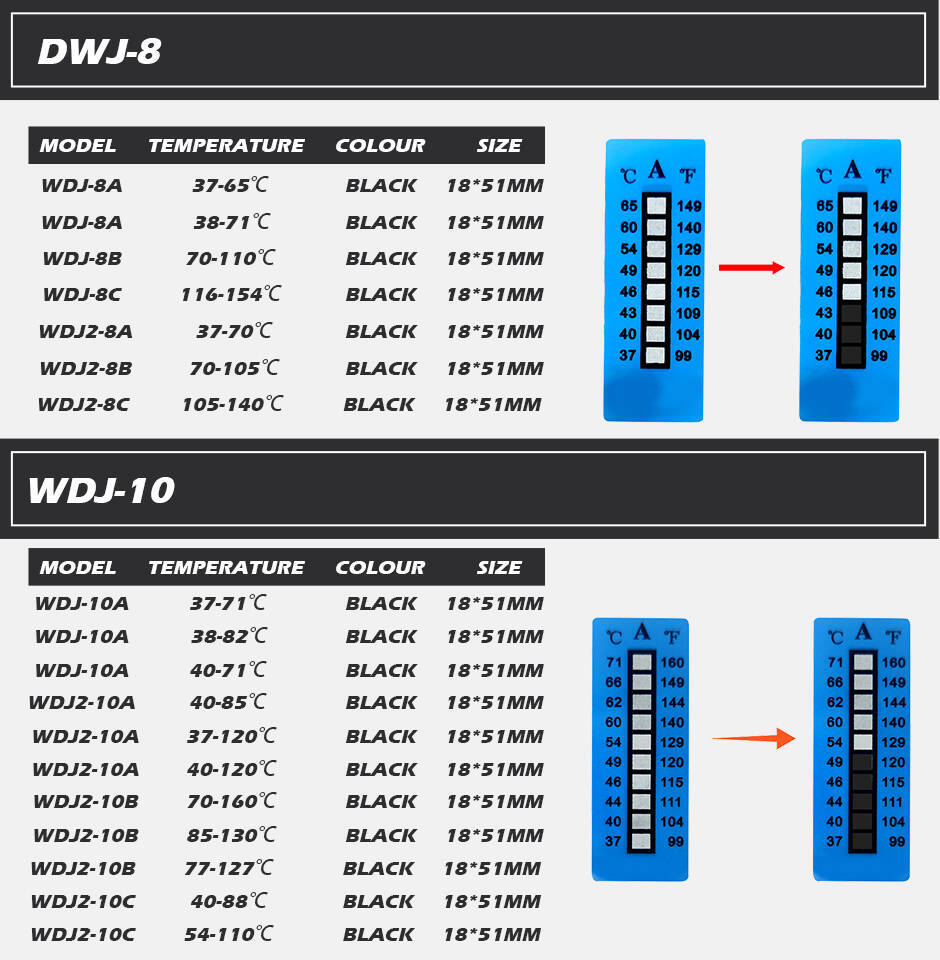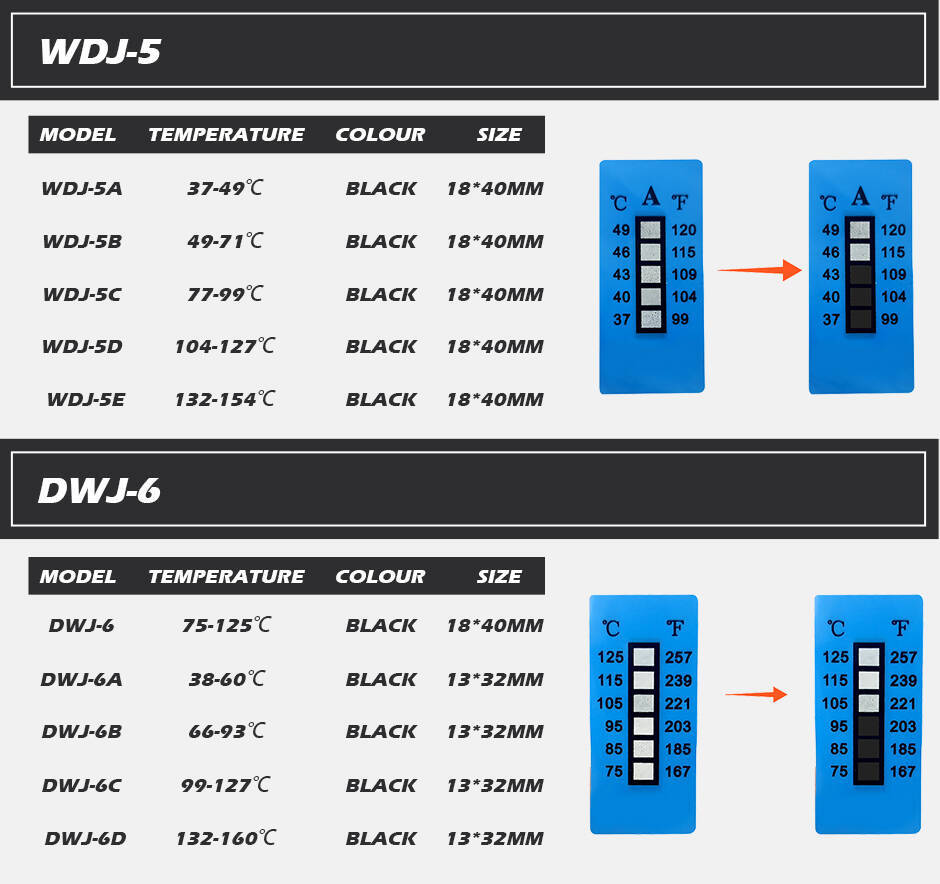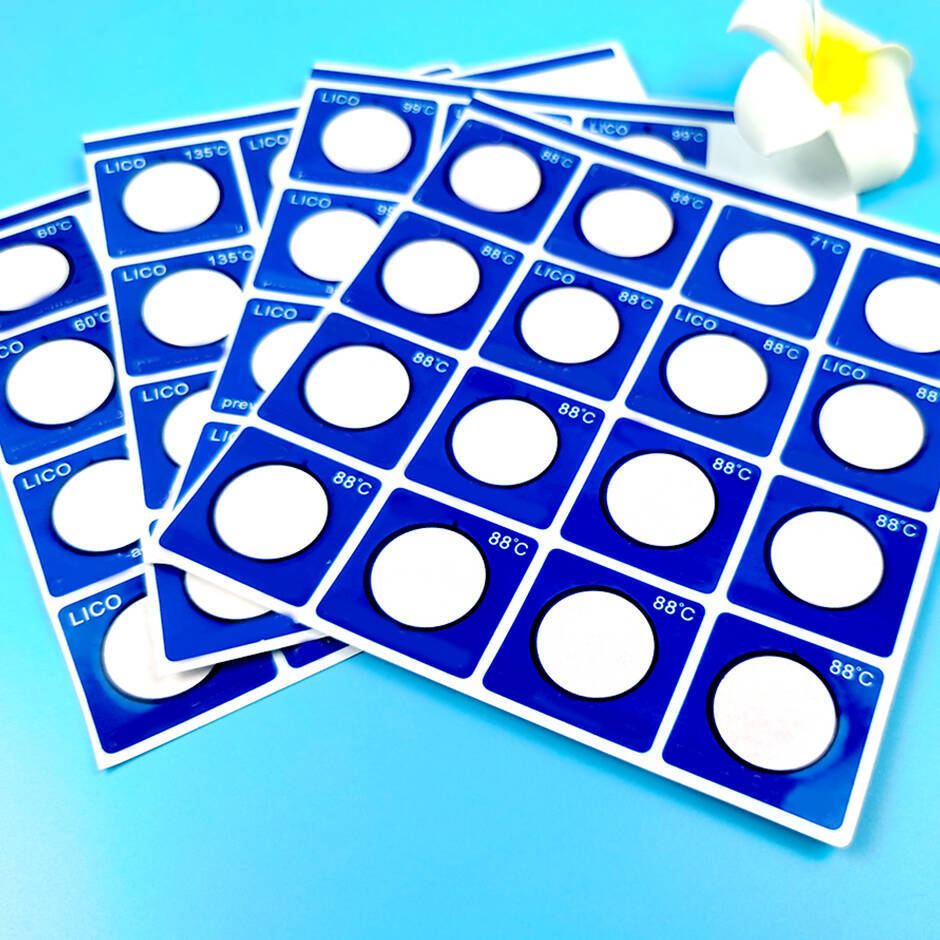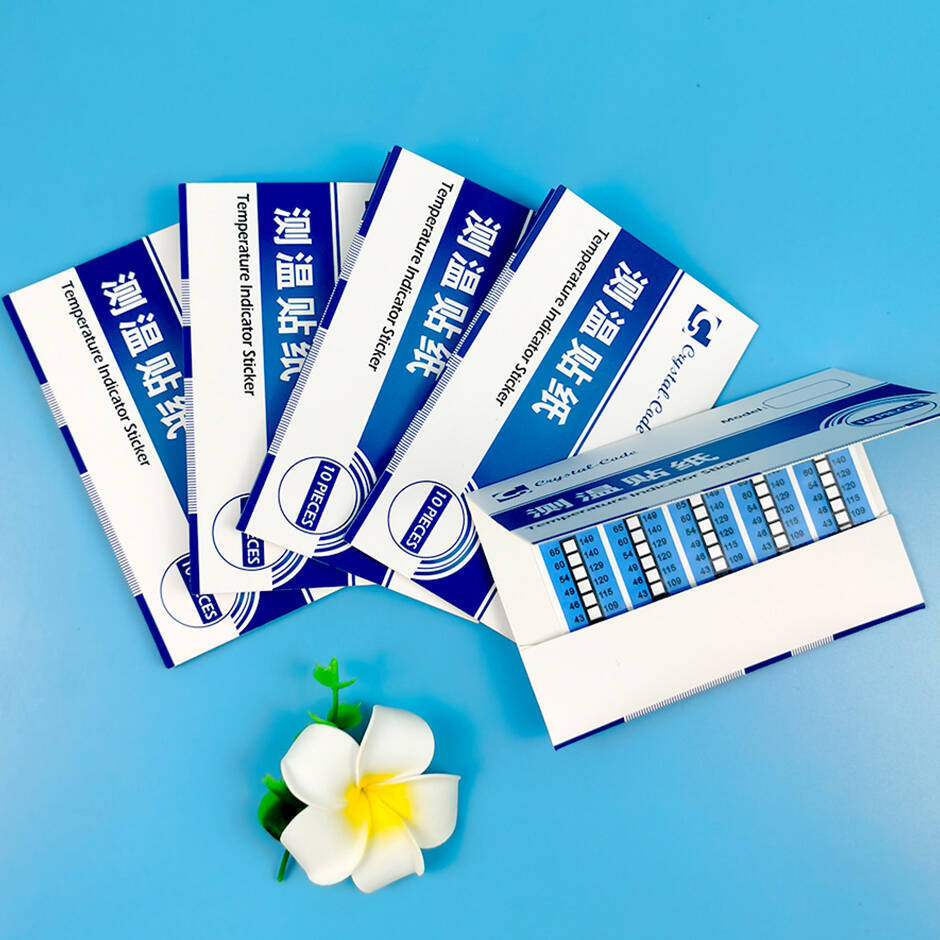 Related Products
Related Articles